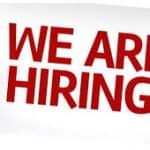 The following positions are currently open for full time contract service at Primmer Languages, Abuja.
German Language Teacher

Chinese Language Teacher
Portuguese Language Teacher
Ability to work under pressure and multitask.

Ability to use basic computer software.
Willingness to work in the education field.
Willingness to learn, receive training and grow.
Ability to work in a team.
Willingness to work with different nationalities, religions and tribes
Qualifications and Experience
Specific qualifications of at least a bachelor level (second class upper) or a distinction or any of the levels below in the language proficiency test from any of the 3 languages.

Chinese: level 2 (Distinction) or level 3 and above

French B1 and above

Portuguese B1 and above
Minimum of 1 year working experience in any of the listed languages above.